Thomasin Durgin makes interesting conceptual jewelry, pushing beyond traditional ideas of what jewelry should look like, beauty and glamor, to explore intriguing and often weird concepts. Examples include this ring below, made out of a creepy porcelain doll head wrapped with copper wire.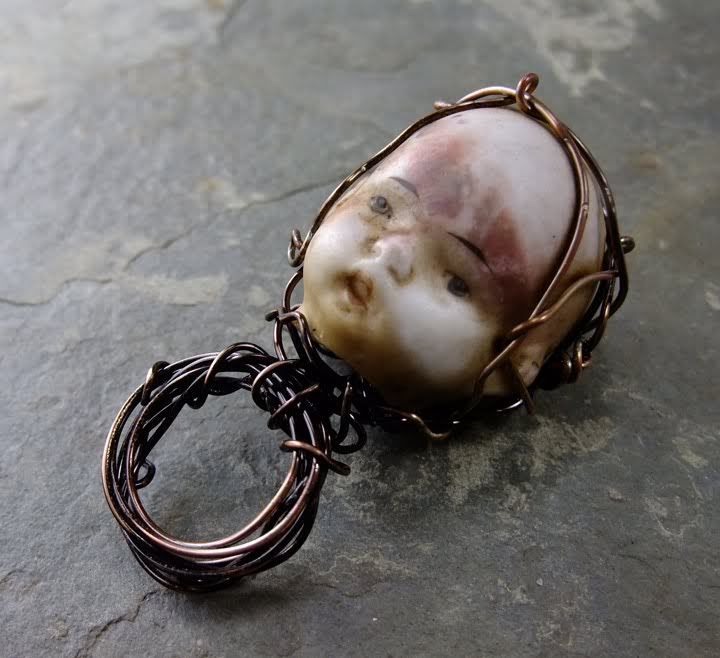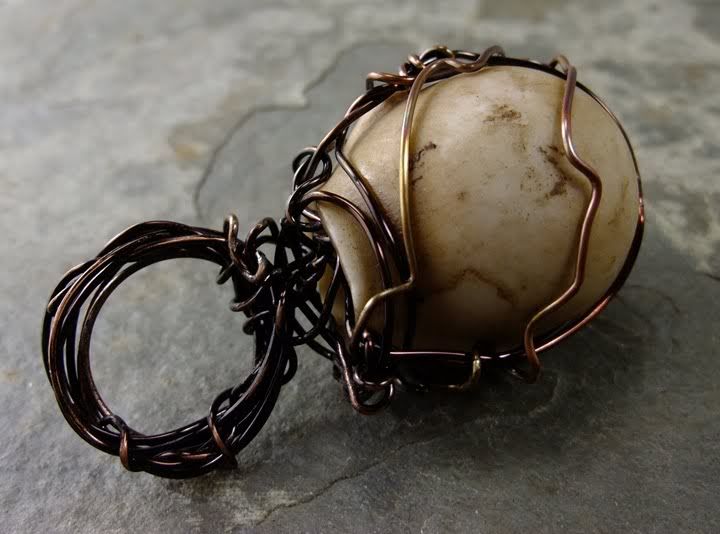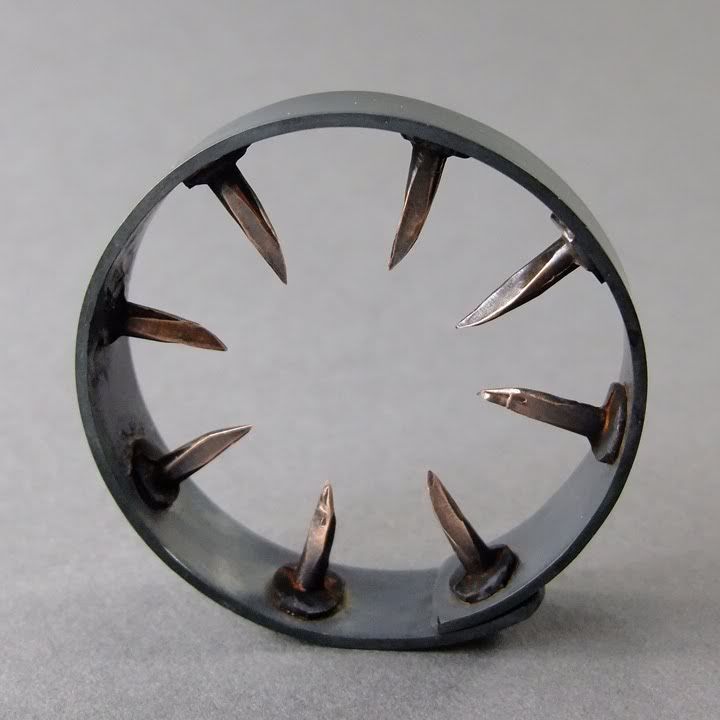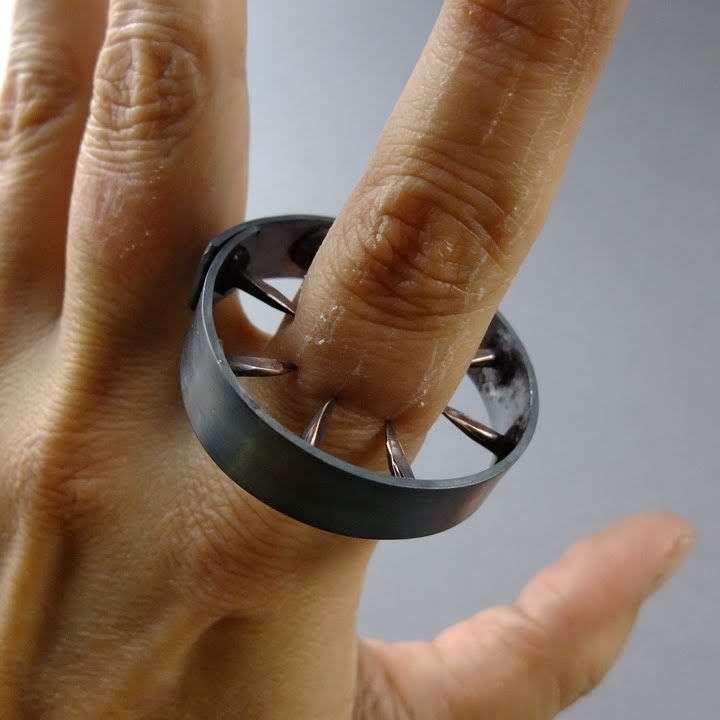 The Crown of Thorns Cilice Ring was inspired by the centuries-old Catholic practice of using a cilice belt, a spiked metal chain (usually worn around the thigh) which reminds the wearer of Jesus' sacrifice through physical suffering and corporal mortification. As Thomasin says, "It's pretty uncomfortable, yet I can't seem to stop trying it on." Interestingly enough, contemporary versions of cilice belts can be purchased online.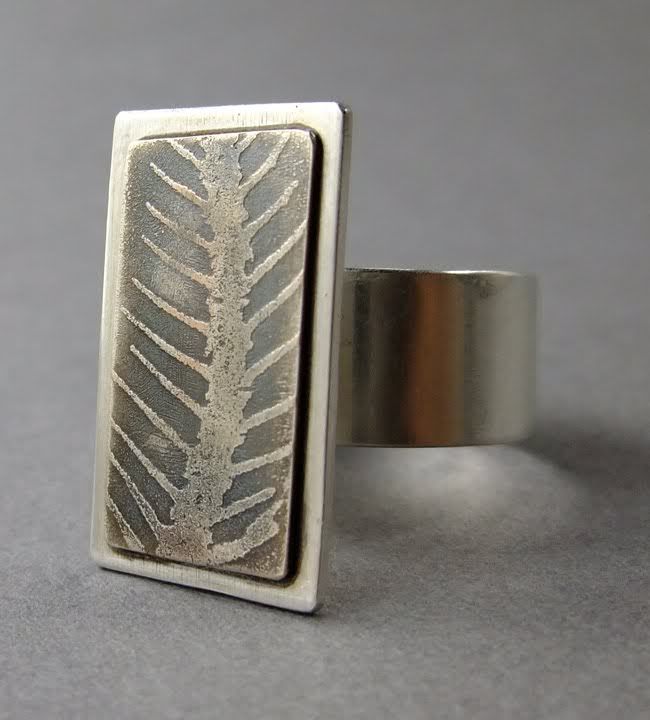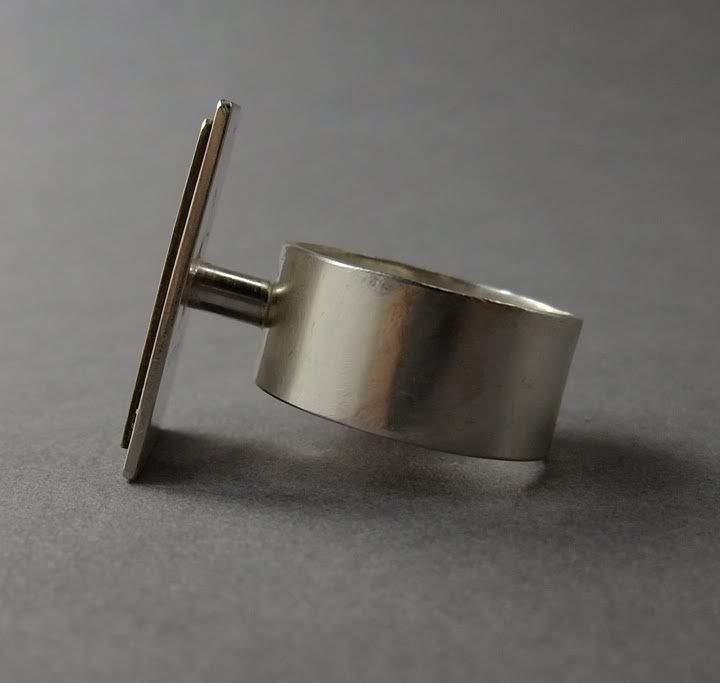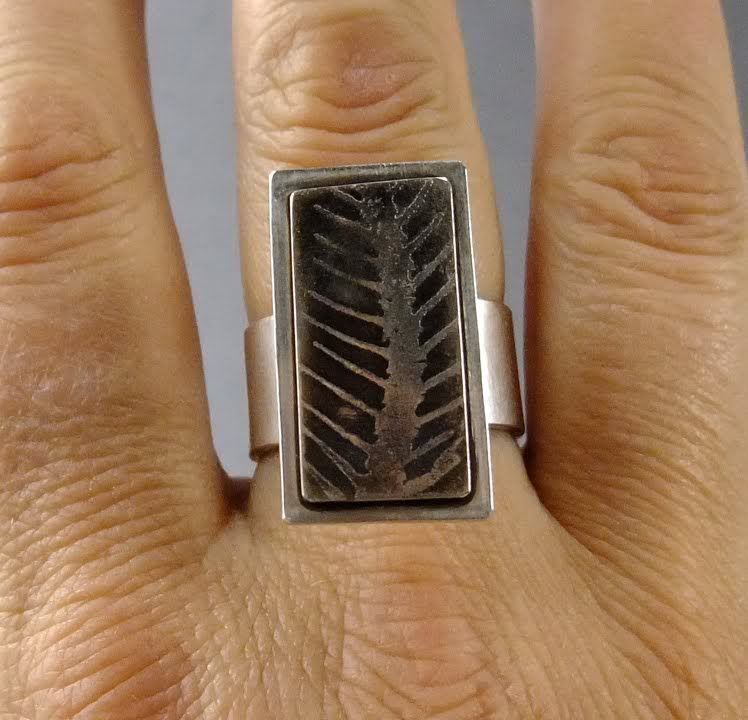 This ring is made out of shibuchi, an alloy of silver and copper, and etched with a fish skeleton pattern.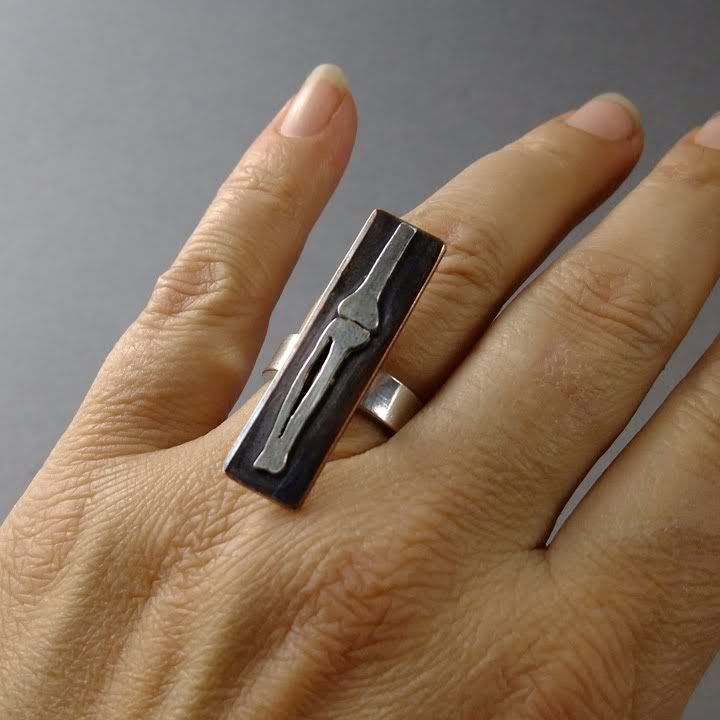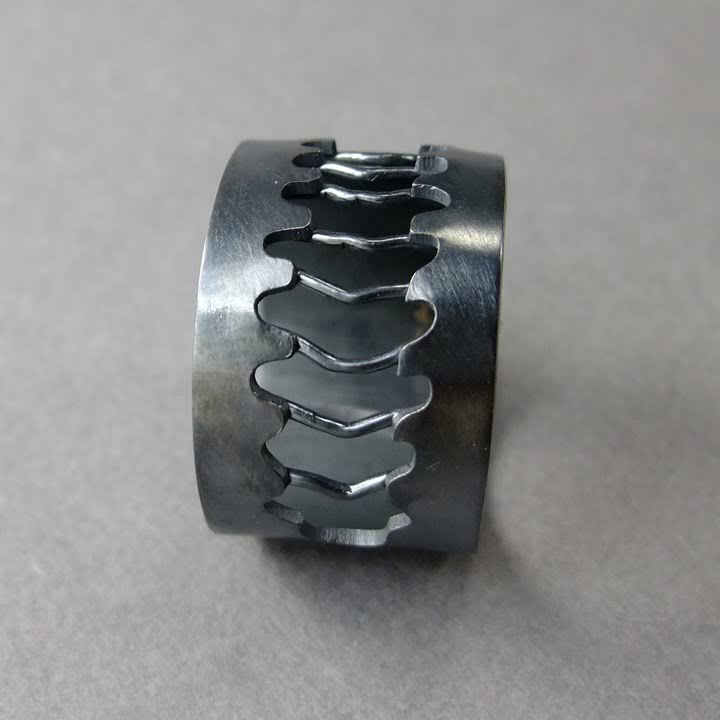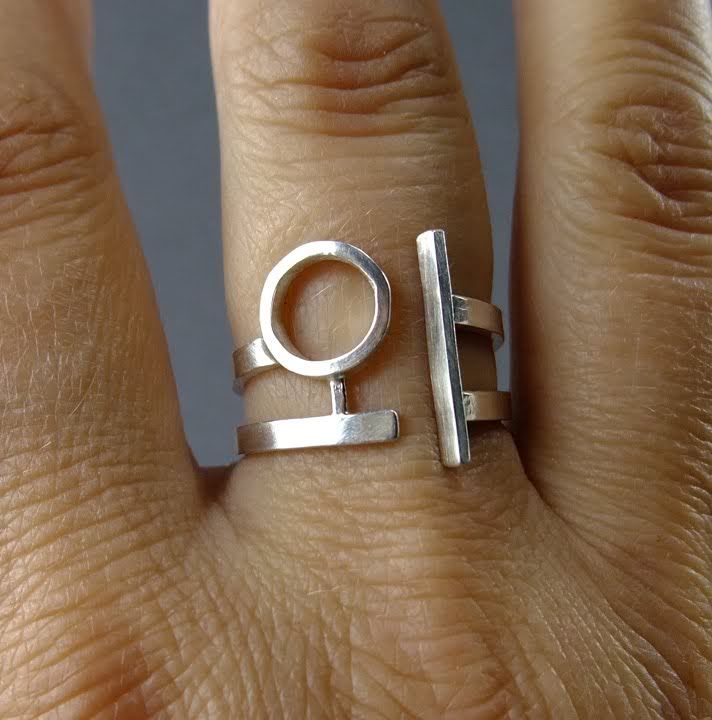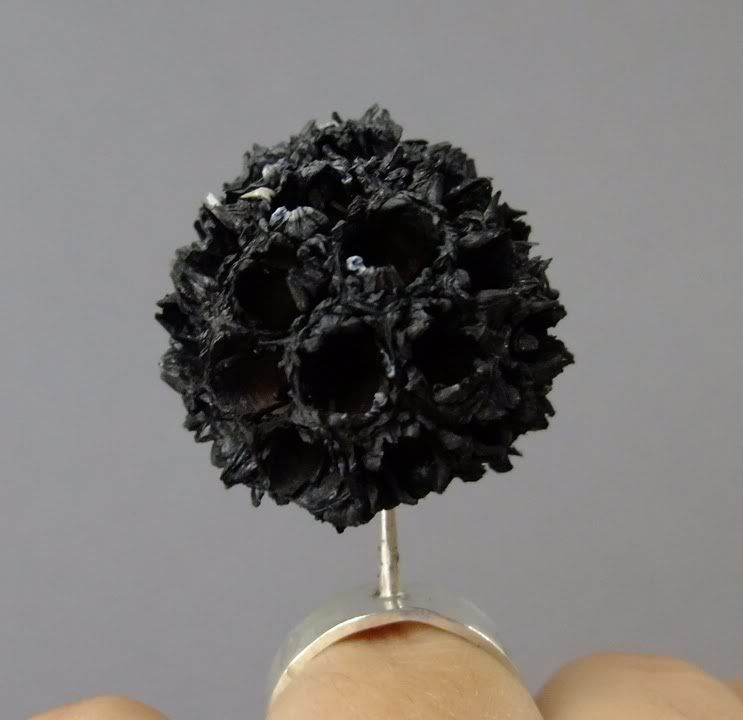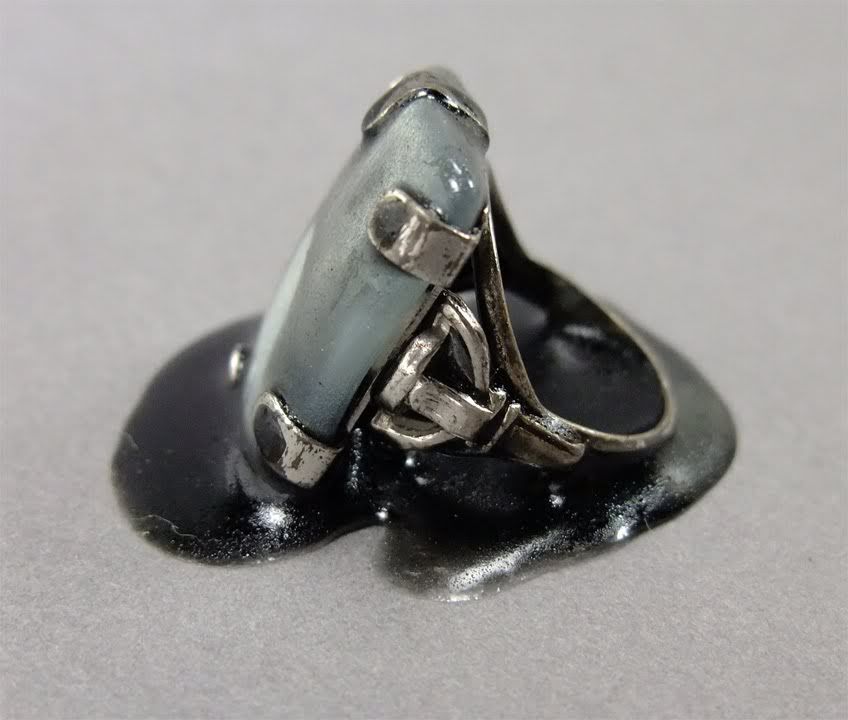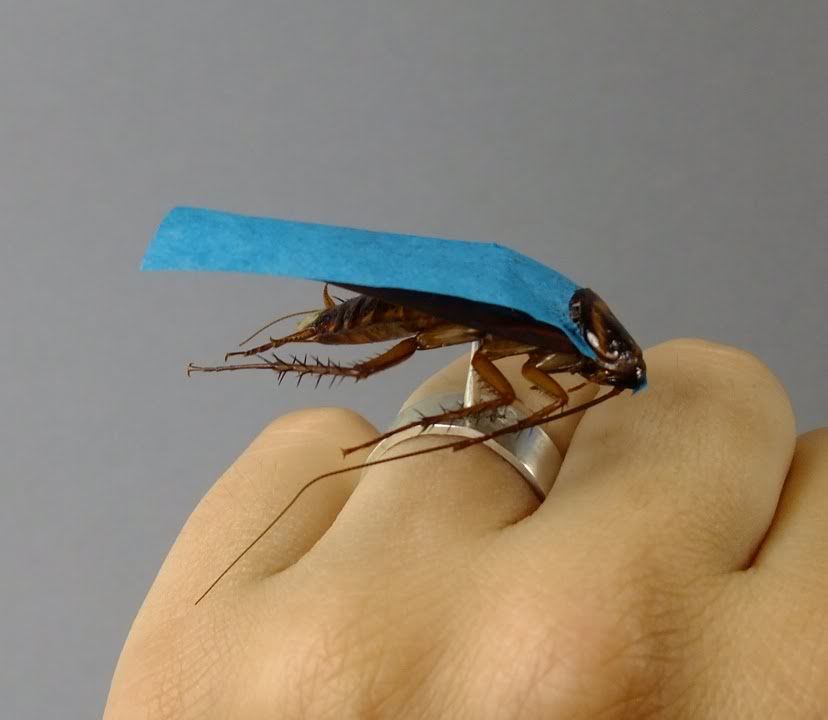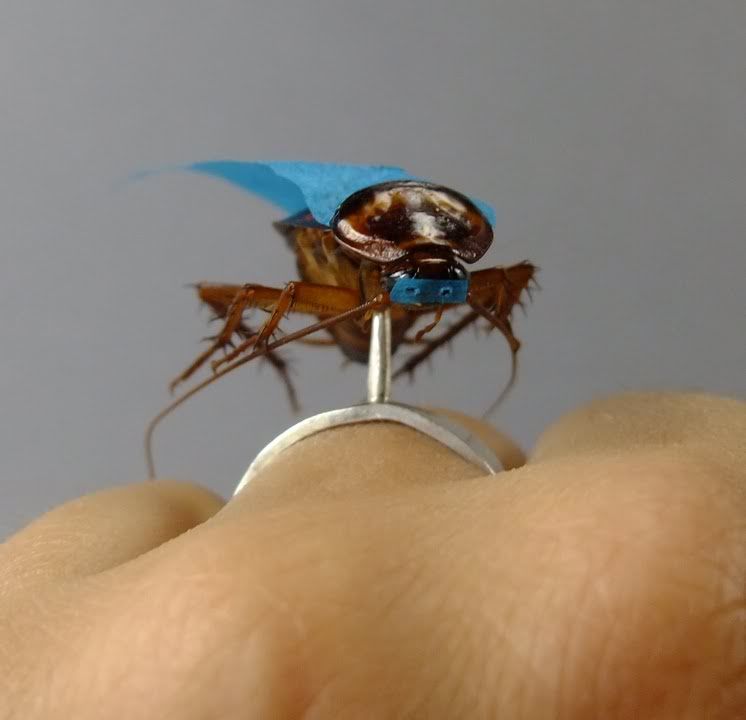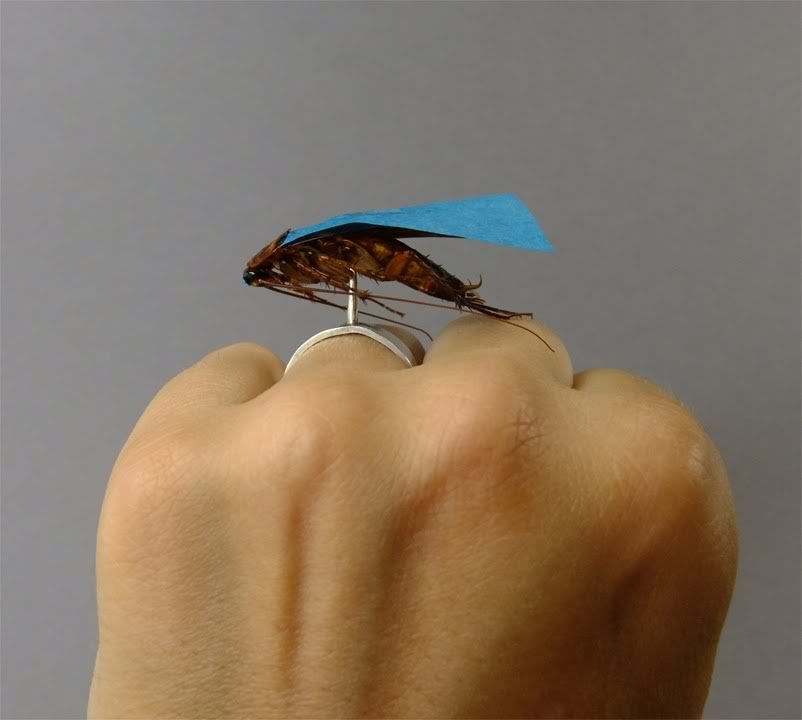 Repulso
is what looks like a superhero cockroach. It is a real cockroach (killed by her cat), donning a blue cape, mounted on a band. I love this ring because it is so exceedingly odd and quirky, and makes something that is commonly viewed as a disgusting, vile household vermin, fit only for swift death, into a piece of art.
Some of Thomasin's pieces truly push the boundaries of wearability and function in jewelry, including (below) Bad Girl Button Ring, wherein when a copper button is pushed, a steel spike stabs the wearer in the finger, and Temptation, which features a plug adapter that plugs into wall sockets.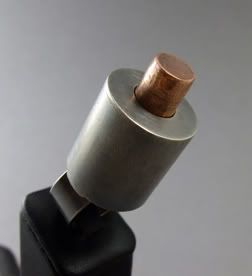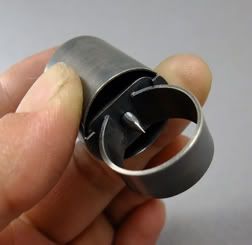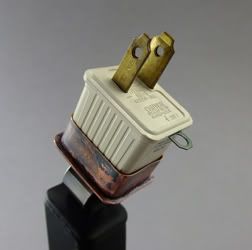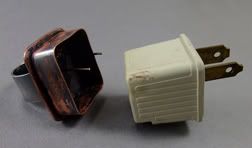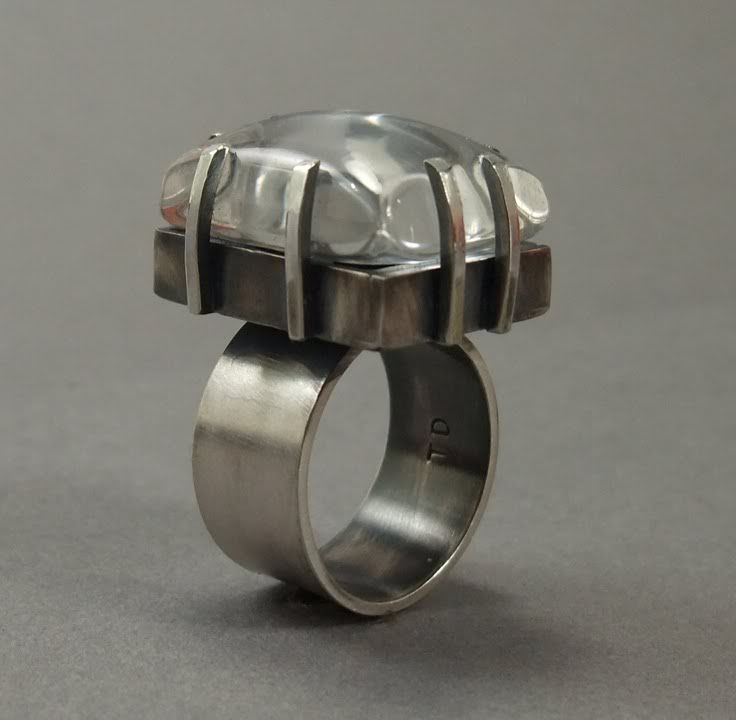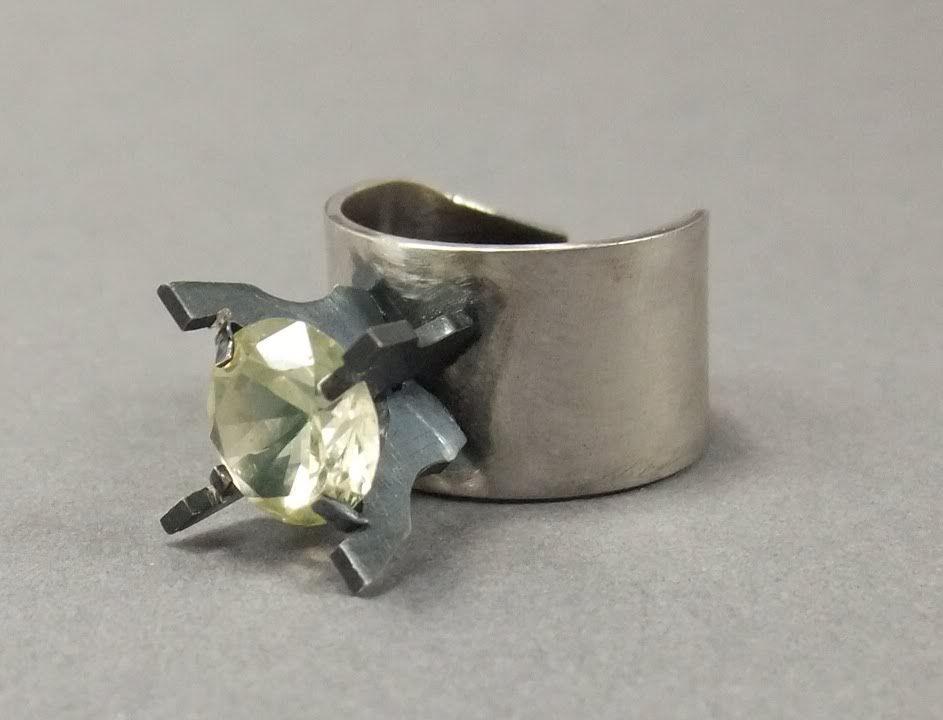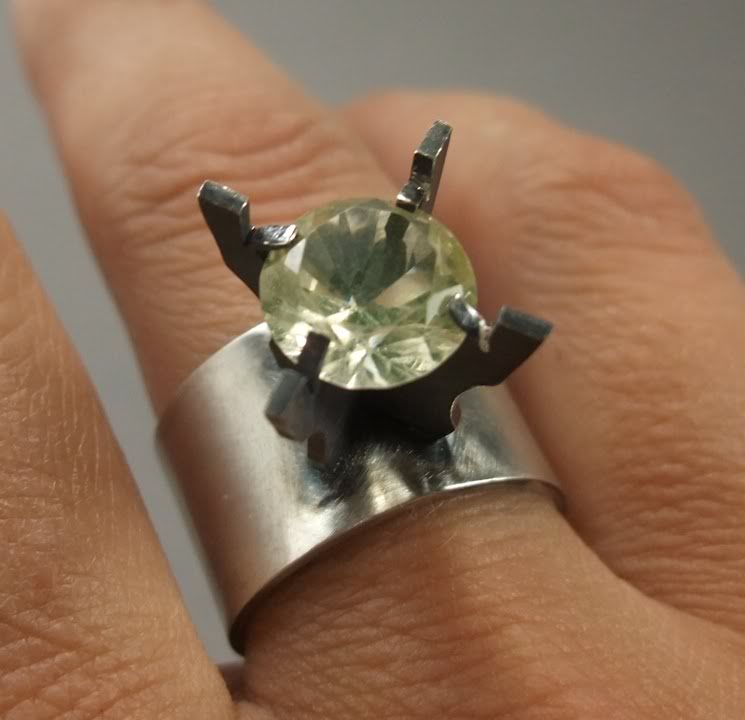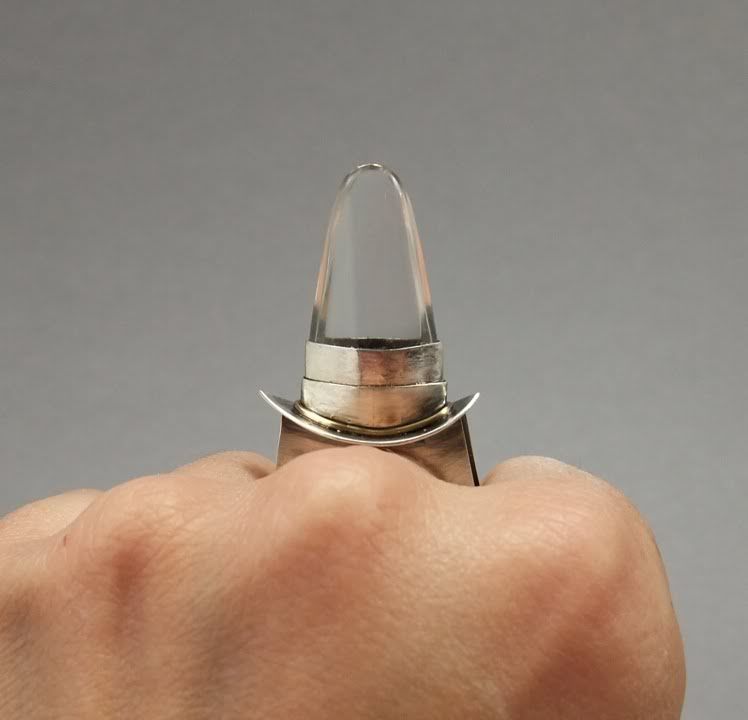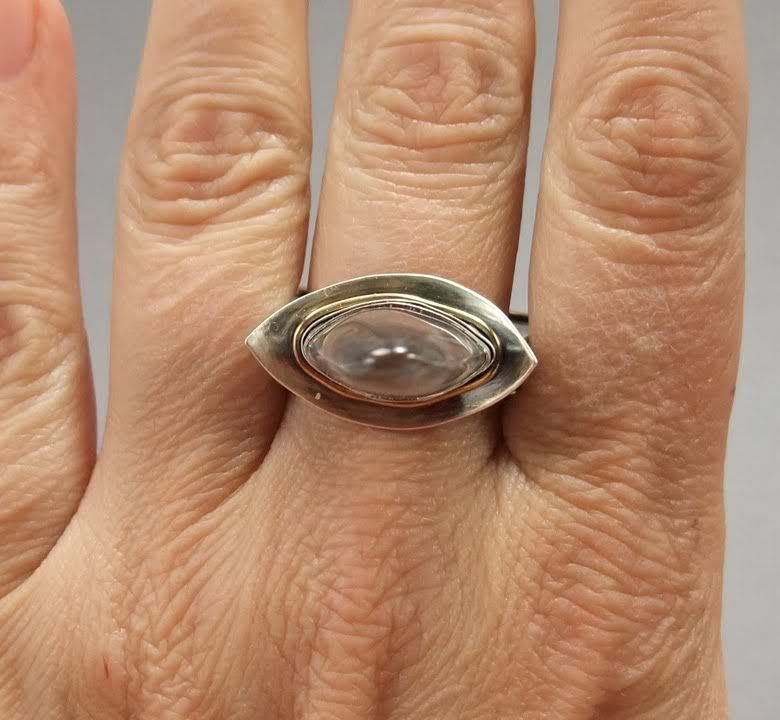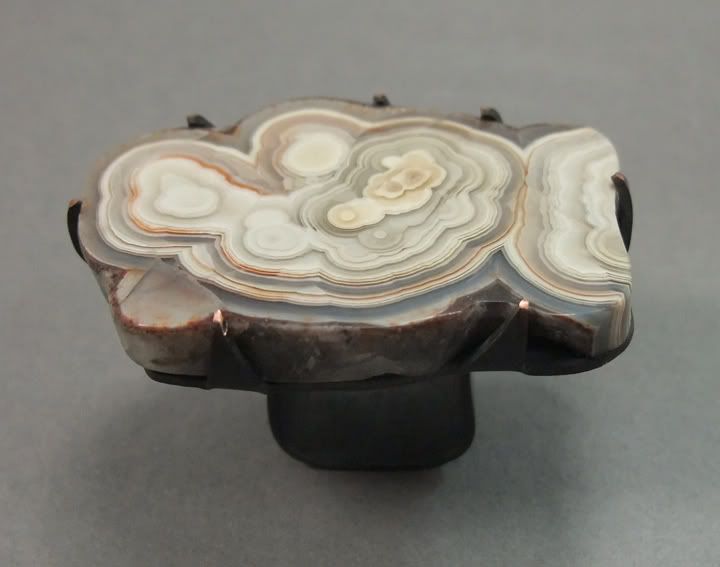 Be sure to check out Thomasin Durgin's inspiring blog.
Source ; http://senggolberita.blogspot.com